Best BBQ in Memphis
When it comes to BBQ, Memphis really knows best. Memphis barbecue is a true American melting pot of cultures. It's a place where everyone has had a hand in perfecting this dish. Memphis is home to a unique barbecue style known as dry rub ribs. A dry rub is a mixture of spices and herbs rubbed on the meat prior to cooking.

So, if you're visiting or new to Memphis here are some recommended BBQ restaurants we suggest you look at.


The Bar-B-Q Shop

They developed such a great reputation for the sauce that they created their own signature brand called Dancing Pigs Bar-B-Q Sauce which is carried in The Kroger Grocery Stores in the Delta Marketing Area. Dancing Pigs Bar-B-Q Sauce has two flavors: Original (Mild) and Hot. They also have Dancing Pigs Dry Seasoning for all you dry rub lovers. Dancing Pigs can be bought at The Bar-B-Q Shop as well.
The Bar-B-Q Shop is one of the most iconic restaurants in Memphis. It opened in 1981 and is located at 1782 Madison Ave, Memphis, TN 38104. Their motto has always been "Where the Locals Go" because it is a place where all types of people will come together.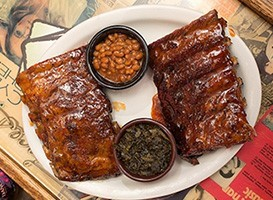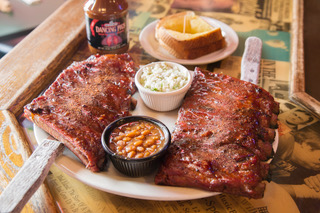 Central BBQ

Central BBQ's local success in Memphis has sparked national interest over the years, the restaurant and founders have appeared on several national TV shows including Pitmasters, The Best Thing I Ever Ate, and BBQ with Bobby Flay, plus national publications such as USA Today, Garden & Gun, Southern Living, and Men's Health.
Memphians know great BBQ. And since it opened in 2002, Central BBQ has been ranked as the number one spot for BBQ in Memphis.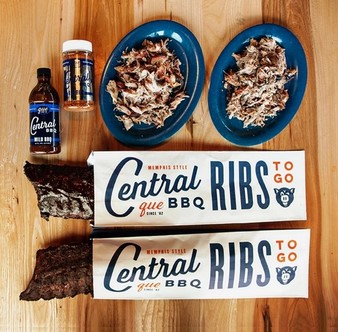 Baby Jack's BBQ

The recipe and cooking techniques that are used have evolved tremendously over the years so you can be assured that the food being made is of the highest quality. Baby Jack's BBQ is located at Bartlett, TN 7610 Hwy 70 (Across from Kroger). They are offering delicious choices of the menu of chicken barbecue, ribs, beef brisket, BBQ Potato, and BBQ Nachos.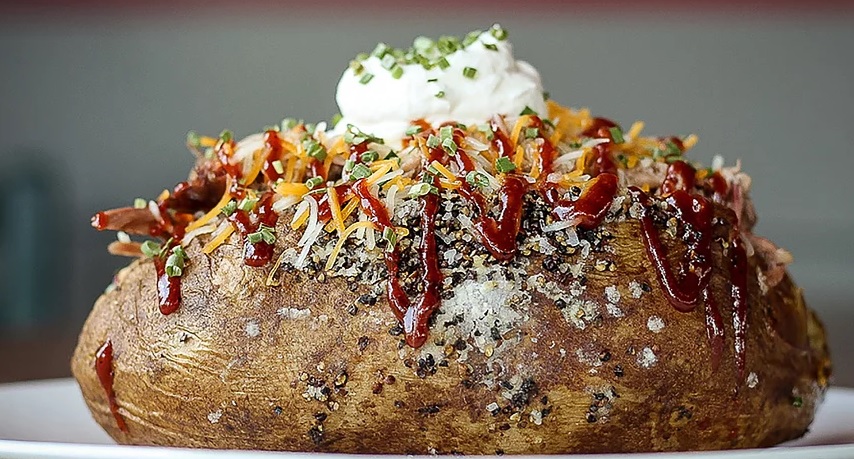 Corky's BBQ is already serving for 3 decades now. It is located at 5259 Poplar Ave Memphis, TN 38119. Their commitment to excellence follows no other than their slogan
"The more things change, the more things stay the same. When it comes to BBQ, we believe that's how it should be."
Their Brisket is slow-smoked for more than six hours and basted in our world-famous, original-recipe Corky's BBQ sauce.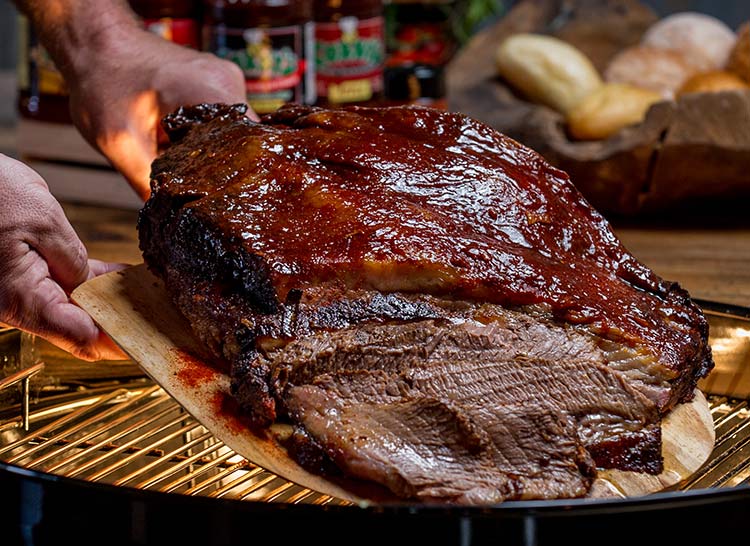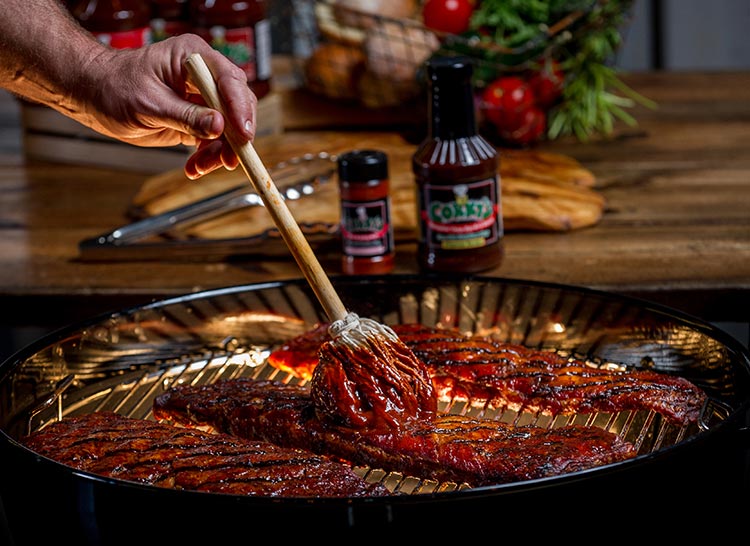 The Commissary
For more than 25 years, The Commissary has been a staple of culture and cuisine in Germantown, Tennessee. Memphis-style BBQ is one-of-a-kind. In 1981, owner Walker Taylor purchased the original Germantown Commissary and transformed the historic building into what is today known as some of the finest BBQ in Memphis. Over the years, we've become a staple of Memphis cuisine. We've even served numerous celebrities, including Faith Hill, Tim McGraw, Jimmy Buffett, Robert Duvall, Kathy Bates, Senator Bill Frist, The Eagles, Aerosmith, and Jack Nicklaus, among others.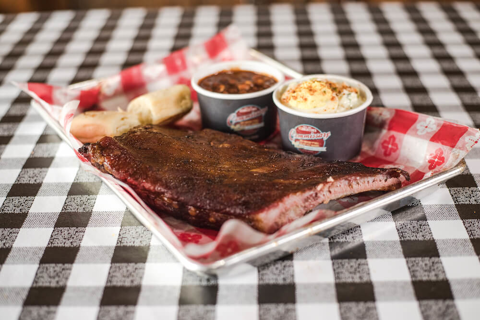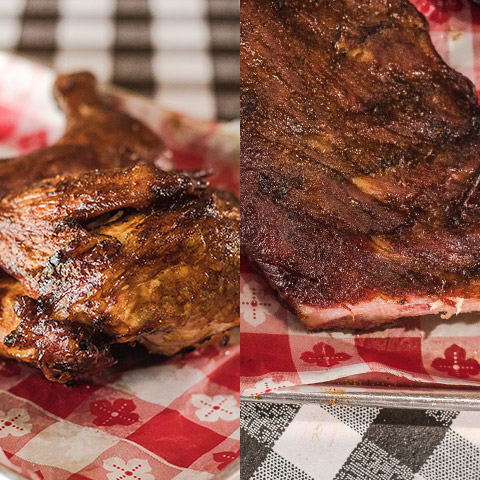 One & Only BBQ

One & Only BBQ is located at 1779 Kirby Parkway Memphis, TN 38138. The meats are smoked daily at each of every location with 100% hickory wood. This includes fresh, never-froze, whole bone-in pork shoulders, which are seasoned and smoked for 15 hours. The pork baby back ribs are marinated for 24 hours before they are hickory smoked and then finished on the grill.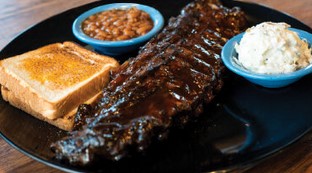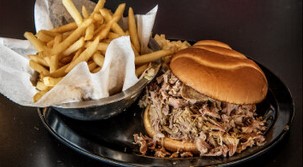 Tops Bar-B-Q

Tops Bar-B-Q has been around since 1952. The pork's shoulder is still cooked using their traditional method with hardwood charcoal and green hickory wood. They have a mouth-watering Bar-B-Q, Ribs, Brisket, and fresh ground, cooked to order Hamburgers and Cheeseburgers.


The Rendezvous

Locals, visitors, officials, and celebrities all down those steps and enter through the alley to experience The Rendezvous. You have options if ribs aren't your thing. The menu also includes salads, brisket, diced chicken, red beans, and rice. Memphis is a fantastic city. However, If you aren't in town you may still order the renowned ribs to be delivered right to your house or purchase our dry rub at your nearby grocery shop. But seriously, if you're in the area, stop by The Rendezvous.
Tom's Barbecue
In terms of cuisine, Tom's Barbecue has quite strict preferences. They stock their kitchens with only the highest-quality ingredients, which is the foundation for delicious meals! Carefully selected and prepared ingredients go into the barbeque. The meat is laid over smoky charcoal and Hickory wood that has been heated for hours. Guests may rely on excellent sanitary care in addition to well-prepared cuisine.
A&R Bar-B-Que
Owners Andrew & Rose Pollard opened A&R Bar-B-Q in 1983 as a quick food take-out establishment. The menu's only items were hamburgers and barbeque. There are currently two sites where you can get pork, turkey, chicken, bologna, Polish sausages, hot links, hot dogs, catfish, and other foods. The rib tip sandwich is a must-try in addition to the pork shoulder and the handmade hot link sausages.